New: Leo's Only Fans Page Or Text Him Now!
~Visit Leo's Only Fans Page Now~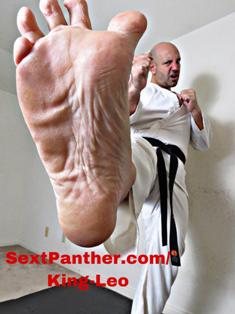 Text, Sext or Roll Play with King Leo, the Founder of Foot Mode Productions & the King Of Feet! Ask Leo all the questions you want, share your fantasies or even roll play. The questions or fantasies are up to you. Talk about the King's big feet, male domination, Humiliation, karate, male karate, Male humiliation, foot fetish, foot worship, cuckolding, Beta Males. Straight, Gay or Bi.
The King judges no one or their fantasies.
Please email FMP2000@yahoo.com for questions